Let's change the world for the better
Here at Clyne we want to make difference wherever we can. Find out below the steps we are taking to change the world – yes that is a bold statement but we feel that we all need to aim high!
PLANTING TREES
Carbon Positive
Our pledge to sustainability. As part of our aim to be more sustainable, we have partnered with Ecologi to plant a forest of trees. We're proud to be taking this step and can't wait to watch our forest grow!
Every time we receive a self-catering cottage booking we plant a tree in our Ecologi Forest.
One of the best tools to tackle the climate crisis & prevent ecological collapse is to plant trees. We are working with Ecologi who with a range of amazing reforestation partners, are growing millions of trees globally.
Ecologi is a platform for real climate action. They facilitate the funding of carbon offset projects and tree planting around the world. Their mission is to reduce 50% of global CO2 emissions by 2040 and responsibly plant billions of trees every year.
Want to help? Join us by planting your own tree (or trees!) in our Ecologi forest. It's really easy to take part. All you need to do is:
Head to the Clyne Farm Centre forest here
Click the red "Gift More Impact" button
Choose to plant trees and make a small payment
Sit back and feel good that you've made a difference!
Top Tip: Staying with us? Why not plant trees to offset the CO2 associated with your trip to us? To estimate how much carbon your trip used CLICK HERE.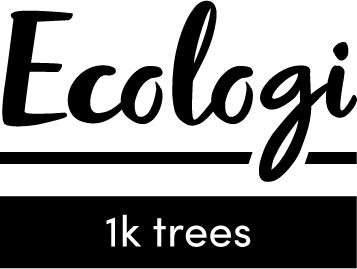 TOILET TWINNING CHARITY APPEAL
Toilet Twinning is a charity who work with communities around the world to run water and sanitation projects to enable families to build a toilet, have access to clean water, and to learn about handwashing and other hygiene principles: Toilet Twinning Website.
Our aim is to 'twin' each of the 25 toilets at Clyne Farm Centre. This will make a huge difference to so many people all over the world.
To twin a toilet costs £60. We have 25 toilets at Clyne so need to raise £1,500. To support us you don't have to give £60, any amount is amazing, and will help us reach our goal.
Once each toilet is twinned we will get a certificate to hang proudly in the bathroom. This will help spread the word and get even more toilets twinned!
View our dedicated charity appeal page to see how we are getting on.
THE LITTLE THINGS ADD UP
We aim to reduce our environmental impact as much as possible. Some things that we do may seem small but they all add up to impact the environment positively rather than negatively.
We aim to minimise all paper used in the running of our office. We are not quite paper free but getting there!
Any paper used is reused, and then recycled where possible.
We do not throw away any cottage cleaning or hand wash bottles, we refill them.
We are in the process of changing all AA & AAA batteries used across the farm over to rechargeable ones. As batteries run out they will be recycled and replaced with rechargeable ones.
We are doing the same with our lighting. As they blow we are replacing all our lightbulbs with environmentally friendly LED bulbs.
We have minimised our use of single plastic products.
The heating in all holiday cottages are controlled by a Hive thermostat. This means we can easily turn off the heating when the properties are empty. It also means that guests have full control over their own heating. We want guests to be comfortable, but we ask them to be considerate if they turn the heating up. The World Health Organisation recommended temperature for UK homes is 18 to 20°C.
If the heating is on we ask that all doors & windows are closed.
We ask when guests go out they please check that all doors & windows are closed, and that the heating and all lights are off. Exception: apart from leaving a light on when returning in the dark.
Cleaning spray & washing up liquid: We have carefully chosen environmentally friendly Bio-D cleaning products for our cottages – they are 100% recycled BPA free packaging, fragranced with essential oils, ethical consumer best buy, hypoallergenic, cruelty-free, pet friendly, & vegan! Phew!
Handwash: Again we have chosen our bathroom handwash carefully. Bio-D Lime & Aloe Vera is a refreshingly fruity, fabulous combination, we hope our guests agree! It doesn't just smell good enough to eat-it's also 100% hypoallergenic, so it's ultra-gentle on skin. It is tested to BSEN1276 (food grade standard) and neutralises 99.9% of harmful bacteria including E.coli, Salmonella and MRSA. It also uses 100% recycled BPA free packaging, is fragranced with essential oils, is an ethical consumer best buy, is hypoallergenic, cruelty-free, pet friendly, & vegan!
RECYCLING
We aim to live, & to run our business by the 3 Rs.
REDUCE – Say no to produce wrapped in excessive packaging & single use items. Buy only what you need.
REUSE (& Repair) – Buy products that can be reused. Before throwing items away or recycling them why not think creatively about how you could reuse them for a new purpose, or repair them?
RECYCLE – After you have refused, reduced, and reused there shouldn't be much left to recycle.
Glass Milk Bottles – We wash and return our milk bottles to the milkman to reuse.
Food Waste – Any food waste we generate is composted.
Glass & Cans – We wash and recycle all glass and cans.
Plastics – We wash, squash, and recycle all items.
Paper – We squash and recycle all items. Any confidential paper is shredded and recycled.
Cardboard – We flatten and recycle all items.
Landfill Waste – Anything that can't be reused or recycled. We try and keep this to a minimum!
We encourage all visitors and guests to assist us in our recycling efforts. For self-catering guests we provide green crates to transport recyclable items to our Waste & Recycling Area where we have various bins for recyclable items.